Indivisible
Platform(s): PC, PS4, Xbox One, Switch
Release date: TBC 2019
Back in 2015, over $2 million in crowdfunding was raised for Indivisible, and it's easy to see why: this RPG/Metroidvania hybrid has gorgeously drawn, beautifully animated visuals and inventive combat mechanics to match the captivating presentation. Made by Lab Zero Games, the studio behind the equally stylish fighter Skullgirls, Indivisible follows the intrepid Ajna as she encounters environments and monsters inspired by Southeast Asian mythology. As you explore 2.5D forests, temples, and tombs using your host of acrobatic abilities, you'll recruit party members called Incarnations (which boast some delightfully unconventional character designs). The Indivisible Prototype Beta is still available on PSN if you want to check it out, and the game's come a long way since that already-impressive showing.
Code Vein
Platform(s): PC, PS4, Xbox One
Release date: TBC 2019
You'd be hard-pressed to find a game that blends anime vampires, gothic horror, and grim depictions of a metropolitan apocalypse than Code Vein, an intriguing new action RPG from Bandai Namco. You and your AI-controlled partner will roam the thorny, defiled wastes, slaying monsters and sucking up blood wherever you can as you slice up enemies in familiar 'dodge, attack, disengage, repeat' fashion. The enemy designs are Anime Bloodborne to a tee, with slime waifus and knights clad in impossibly bulky armor, and it looks like there will be plenty of cutscenes to help establish a sweeping story amidst all the action.
Psychonauts 2
Platform(s): PC, PS4, Xbox One
Release date: TBC 2020
The original Psychonauts is the kind of cult classic that's beloved by all who play it, and it set the tone for all of Double Fine's following games: fun, quirky, imaginative, and relentlessly clever. Now, after over a decade since the debut of their first adventure at Whispering Rock Psychic Summer Camp, Raz, Lili, and elite members of the Psychonauts are back for another mind-delving, 3D platforming adventure. Picking up where the PSVR-exclusive Rhombus of Ruin left off, Psychonauts 2 promises more whimsical, vibrant mental mindscapes to explore as Raz runs and jumps around the inner thoughts of idiosyncratic, often hilarious characters.
Biomutant
Platform(s): PC, PS4, Xbox One
Release date: TBC 2019
Biomutant is the kind of bizarre new title that's most exciting for how refreshingly different it looks, even with its hybridization of familiar structures. You play as a fully customizable furball (of an ambiguous, squirrel-esque species) in a lush post-apocalypse, where pollution is taking hold and six animal tribes vie for control of the withering Tree of Life. This third-person, open-world, action RPG has a little bit of everything: combat that blends martial arts combos and heavy artillery that would make Rocket Raccoon drool, character customization via weapon crafting and specialized mutations, and a morality system where you decide which tribes to fight with or against. Biomutant is the first game from studio Experiment 101, which was formed by veteran developers from the Just Cause series – so you already know they've got a handle on crafting vibrant environments ripe for open-world chaos.
Ooblets
Platform(s): PC, Xbox One
Release date: TBC 2019
Nothing can prepare you for the unbridled cuteness of Ooblets. It's got a little bit of everything from your favorite adorable game obsessions: the cuddly creatures and turn-based battles of Pokemon, the rich farming simulation of Stardew Valley, and the interior decorations and vibrant color scheme of Animal Crossing. Developed by a core team of just two people, Ooblets looks to be the kind of relaxing, endlessly charming town sim that makes hours feel like minutes as you maintain your farm, raise and train a herd of the titular ooblets, or meticulously perfect the feng shui of your virtual bedroom. You just know it's going to take over some players' lives in the best way possible.
In The Valley of Gods
Platform(s): PC
Release date: TBC 2019
Developer Campo Santo (now owned by Valve!) made quite a name for itself with its debut game Firewatch, a beautiful tale of bonding in the lonely, picturesque Wyoming wilderness. The studio's sophomore game takes that same first-person framework but transports us to a totally different time and place: ancient ruins in Egypt circa the 1920s. You play as Rashida, documenting an adventurous excavation alongside your travel companion Zora by capturing the whole thing on black-and-white, 35mm film. We've only seen a sliver of what's in store – though it seems like the less you know about Campo Santo's games before going into them, the better – but what's there already looks enchanting. If you've got a thing for pyramids and towering sphinx statues (perhaps off the back of Assassin's Creed Origins) In The Valley of Gods promises a gripping narrative and one hell of a historical setting.
Hollow Knight: Silksong
Platform(s): PC, Switch
Release date: TBC 2019
If you've played the original Hollow Knight even a little bit, then you already know it's one of (if not the) greatest modern Metroidvania around. Hollow Knight: Silksong start life as DLC, but the additions took on such a sweeping scope that they became worthy of their own game. Starring Hornet, the nimble warrior you encountered in the original game, Silksong takes you to new, Atlantis-esque lands full of bugs, be they friendly or deadly. It's sure to feature the same gorgeous art style, an expansive 2D world, agile combat, and impressively deep lore just like the first, and we can't wait to experience Hornet's adventure.
Ori and the Will of the Wisps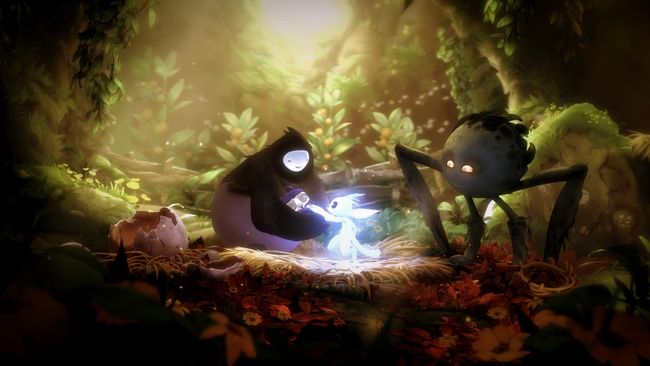 Platform(s): PC, Xbox One
Release date: February 11, 2020
Ori and the Blind Forest is an absolutely enchanting game, with gorgeous, hand-painted backdrops, an affecting story, and the kind of demandingly difficult 2D platforming that's hard to put down. And fortunately, this gem is getting a sequel: Ori and the Will of the Wisps, which takes us back to Ori's beautiful but treacherous world and shows us new regions and creatures in the lush Nibel forest. Details are still hazy, but it looks like Ori will be teaming up with a purple-feathered owl whose species seems to have been wiped out (save for one) by some calamity.
Final Fantasy 7 Remake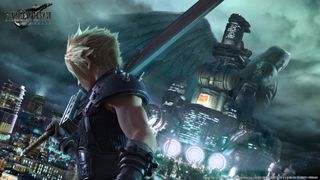 Platform(s): PS4 (Timed exclusive)
Release date: March 3, 2020
You've wanted it so badly, and eventually, you're going to get it. Fans had been pining for the seminal RPG Final Fantasy 7 to be remade with slick modern visuals, and at E3 2015, Square-Enix finally obliged with a glorious glimpse at Cloud Strife's big comeback. We've since learned plenty about Final Fantasy 7 Remake, like the fact that it's planned to be split up along full-game-sized episodes, and features action-heavy real-time combat in the same vein as Final Fantasy 15.
Cyberpunk 2077
Platform(s): PC, PS4, Xbox One
Release date: April 16, 2020
CD Projekt Red has given us some absolutely ravishing teases of Cyberpunk 2077 and its futuristic Night City, and until we get to play it for ourselves, we'll be poring over every trailer and screenshot in search of new details. As a customizable protagonist, you'll explore a dense metropolis from the first-person perspective – a departure for the studio that initially sent some Witcher fans in a tizzy. They'll get over it when they dive into Cyberpunk 2077's grungy world of high-tech weaponry and digital espionage.